Joint-School Online Lesson Observation at Pat Heung Central Primary School
Joint-School Online Lesson Observation at Pat Heung Central Primary School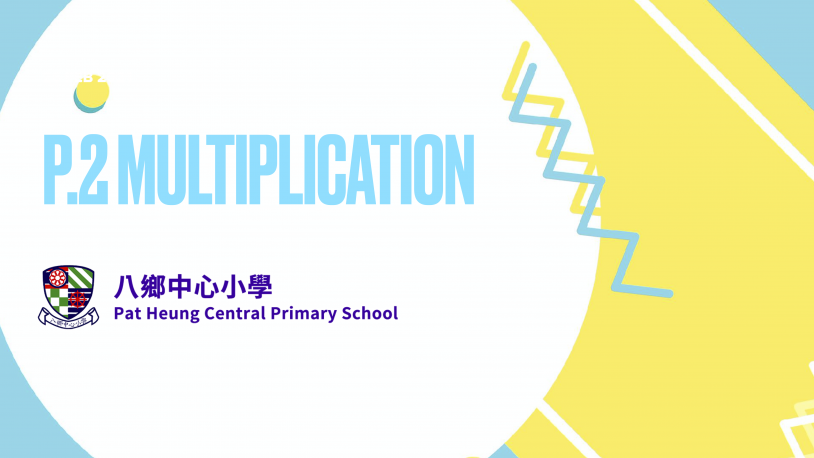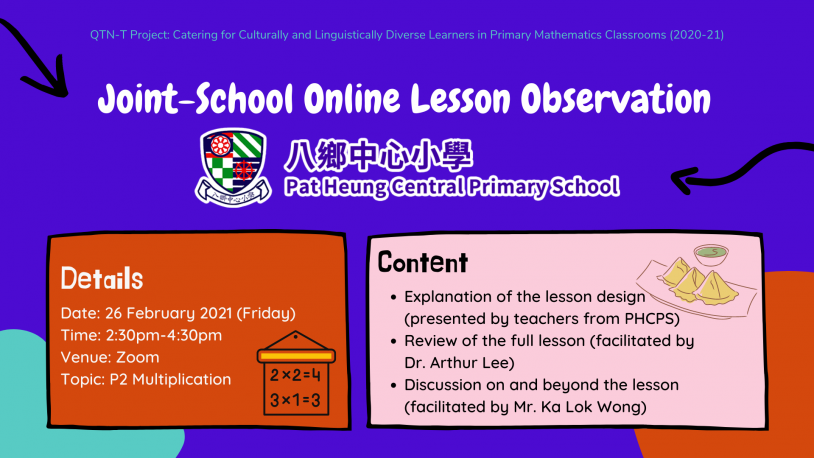 Date
26 Feb 2021 (Friday)
Time
2:30pm - 4:30pm
The Joint-School Online Lesson Observation was successfully held on 26 February afternoon. Before reviewing the lesson together, Mr Steve Tsang from PHCPS explained the lesson design. He also gave us some tips about conducting engaging and interactive online lessons. During and after the viewing, Dr Arthur Lee and Mr Ka Lok Wong from the HKU team facilitated discussions. It was a fruitful afternoon!
Other than the lesson that we reviewed during the event, Ms Kaman Lee from PHCPS shared with us two lesson episodes, which reflected the elements of the Culturally Responsive Mathematics Teaching (CRMT) framework. Check out the video clips from the Resources section below! We hope that you will have more ideas about how to design and delivery mathematics lessons that cater for cultural and linguistic diversity.
For more details about the CRMT framework, visit our first Joint-school Sharing Session here.