Joint-School Online CLP with Pat Heung Central Primary School
Joint-School Online CLP with Pat Heung Central Primary School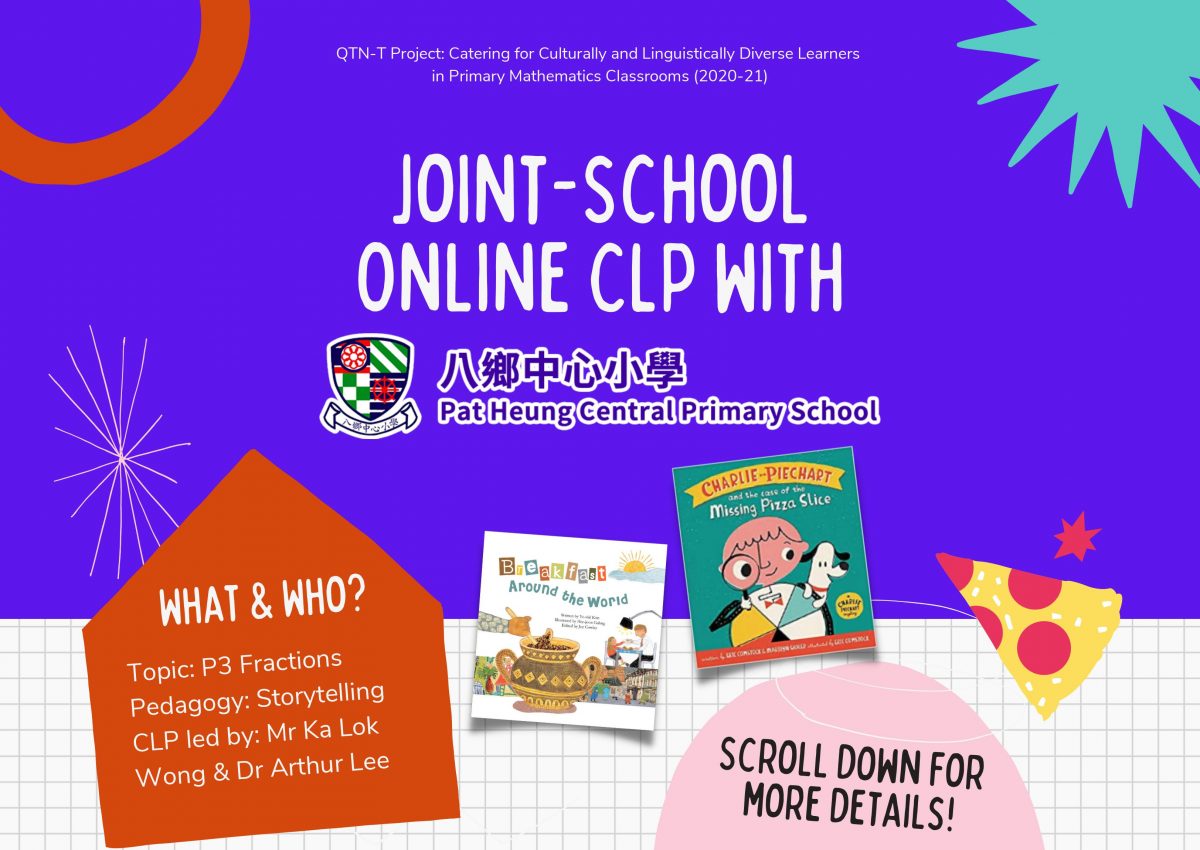 Date
19 Mar 2021 (Friday)
Time
3:00pm - 4:30pm
What?
Topic: P3 Fractions
Pedagogy: Storytelling
Storybooks: Breakfast Around the World & Charlie Piechart and the Case of the Missing Pizza Slice
When and Where?
19 & 26 May (Friday) 3:00pm – 4:30pm
via Zoom
Teachers can choose to attend one of the meetings or both!
Perks!
Pre and post tests for assessing students' prior knowledge and learning
Learning and teaching materials (e.g. PPT, worksheets, etc.)
Professional development
*All teachers from our QTN-T Project (2020-21) are welcome. We highly recommend novice teachers to join the CLP meetings, which will be led by Mr Ka Lok Wong and Dr Arthur Lee from HKU.
Scroll down for the registration link.